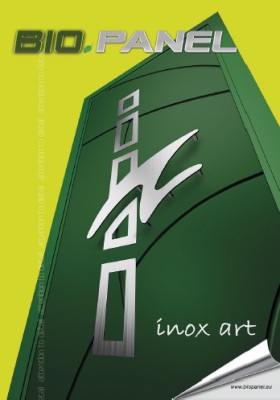 Aluminum panels 
A very broad selection of pressed, traditional, traditional with large rails and inox.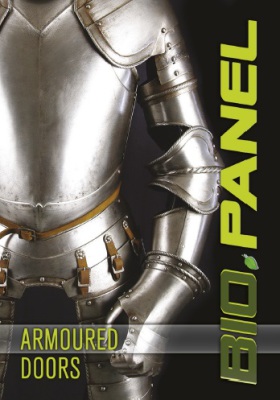 Armoured doors 
Unbeaten safety and diachronic endurance because of aluminum, in a variety of designs, colors and texturing.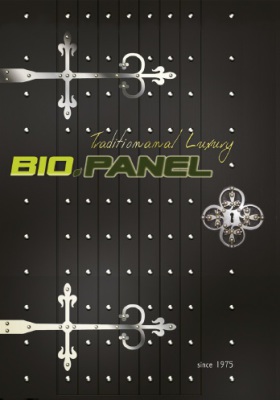 Traditional panels with large safety
Traditional style with large safety is our New series of aluminium panels.  Our series is enriched with many new designs on safeties, decorative elements and the functionality of opening or  "Tilt and Turn" window. A great architectural choice in traditional entrance doors.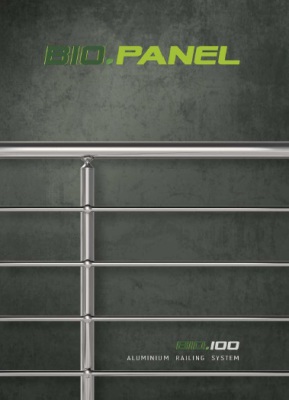 Railing systems 
System bio100 of anodized aluminum rails, in stainless steel (inox) color.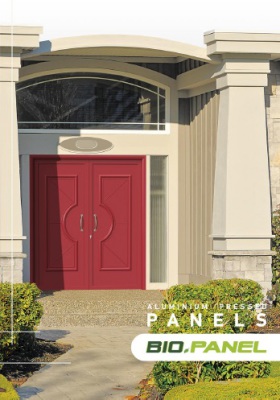 Narrow Design Panels
BIOPANEL has created the narrow design panels of 45cm wide instead of the 56cm (standard), for special structures. All codes can be fitted with a plain panes, as well as glazing bars, safeties and stain-glasses.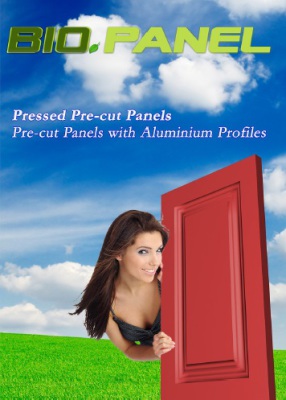 Pressed panels
GREAT VARIETY OF PANEL DESIGN
DOUBLE GLAZING
ENERGY EFFICIENT GLAZING (Low-E) *
TRIPLEX GLAZING *
WIDE SELECTION OF GLASSES
MANY OPTIONS ON SAFETIES
CERTIFIED POWDER COATINGS